SPACELiFT
visual merchandising + interior styling
SPACEL

i

FT
[Speys']-/Lift*)
verb (used with object)
1. (transitive) to improve the appearance of, as by a
face-lift for your space
2. a renovation or restyling, as of a
personal property or commercial space
; intended to give an attractive, more up-to-date appearance
3. to fix the space or spaces of; to perform a space-lift
4: with the
intended purpose to make a sale or offer of sale
.
visual merchandising
The purpose of visual merchandising is to attract, engage, and motivate the customer towards making a purchase.
Whether it's signage, lighting issues, a window display or an entire store set up, we will design a fresh look that will create an experience that will draw customers into your space.
RESIDENTIAL HOME STAGING
Over 95% of buyers look at the MLS photo's before actually viewing the property!
We provide full staging service for vacant properties, including furniture and accessory rentals and will create contemporary, clean lined interiors while focusing on the best features of the property.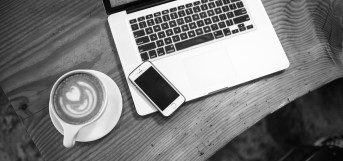 Design, it's what I do……………after installing my first window display almost 30 years ago, I was hooked! I never looked back and this exciting career has taken me all over the country with experiences I draw on for my design projects every day. It is an industry full of creativity, excitement and constant change, reflecting consumer trends and expectations.
I love meeting with new clients to determine their needs and help them formulate a plan that will work best to sell their product, whether it's a house, condo or designer handbag. As a visual stylist, I have worked with many successful retailers that include Dior, Chanel, Hard Rock Cafe and Ivanhoe Cambridge Inc. This experience has only emphasized the importance of how showing a product at its best, using good design techniques, is key to achieving optimum sales; the main objective for both home staging and retail merchandising.
Between client work and side projects, you'll find me snapping colourful images for inspiration on my instagram account and discovering the extraordinary in the ordinary.