HOME STAGING
[Hohm] [stey-jing]
verb/
1.
The act of preparing a private residence for sale in the real estate marketplace
noun/
2.
A house, apartment, or other shelter that is the usual residence of a person, family, or household
 Over 95% of buyers look at the MLS photo's before actually viewing the property!
Contrary to what many people think, empty rooms do not look bigger and most people need to see furniture in a room to actually visualize the proper size. Potential buyers cannot connect with vacant properties as empty spaces are often cold and unwelcoming. If there are any deficiencies in the room, these are noticed first and hard to forget. It is proven that showcasing the potential lifestyle of a home is equally as important as the actual architectural features.
We provide full staging service for vacant properties, including furniture and accessory rentals and will create contemporary, clean lined interiors while focusing on the best features of the property.  We are here to help you through the process and can 
arrange details like delivery and cleaning, ensuring that your property is ready to put on the market.
SPACELiFT offers competitive pricing tailored to your specific needs. Leave the details to us!
Buyers have a hard time emotionally connecting to taste specific decor, personal memorabilia and everyday clutter. Your personal belongings reflect your own personality and lifestyle but potential buyers need to identify with a space so that they can imagine themselves living there. This is where an objective eye can really make a difference. We see beyond the personal and identify the key selling features, focusing the attention on them.
Professionally staged listings stand out and are viewed as well maintained in prospective buyers minds. We'll help you to create an environment that buyers can imagine themselves living in and not be distracted by your personal items while still ensuring the functionality of day to day living that you require while living in the home.
A pre-staging consultation is required for an occupied staging and this includes: ($150 plus HST)
determining the specific needs of the property, including any minor repairs required, inside and out
leaving you with a list of suggestions that are needed to prepare your property for staging
suggest neutral paint colour choices that will appeal to buyers, if needed
putting you in touch with local professional contractors, if necessary
may suggest additional accessories and/or furnishings to augment what you already have in the space
provide you with a detailed quote on all suggested costs for staging
When we come in for 1/2  or full day to stage your property to its fullest potential we will:
clearly define the function of each room
enhance the best architectural features of your home, both inside and out
use as many of your existing furnishings and accessories possible to keep costs down
re-hang art and place furnishings to create a broad buyer appeal for your target market
set the stage for great MLS photo's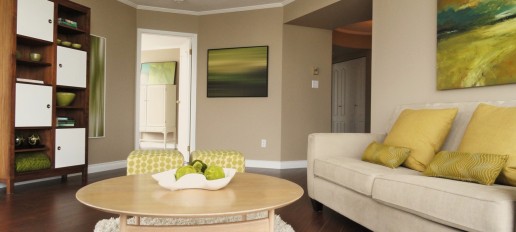 "Lisa is fabulous! She's not just a stager – she's a designer that's passionate about real estate and has a professional understanding of the industry. She's reliable, available and fun, always striving for perfection and following up from the beginning of the project to the finished product and beyond. Her approachable personality, ability to work within budgets and professionalism are all part of Lisa delivering what she promises. I remain loyal to the outstanding service SPACELiFT continues to provide for my clients and I know when clients contact Lisa they are in very good hands."
Susan Cameron 
| Coldwell Banker Premier Realty